What do you mean by Search Engine Optimization and why exactly do I need it?
We all know what Google does, and how to use it to look for something we need. From looking up spellings of words we do not know, to searching for the best deal on a cell phone we want to buy, as a customer, we simply type in the relevant information and check the links we get as results. Now when google fetches the results, users usually check the very first results and thereon, instead of going to a specific result page and checking the links there. Search Engine Optimization is the art of getting your website optimized so that search engines like Google, Yahoo, and others have a clear understanding of the content on your site, so that it is recommended in the top results. This results in more potential customers being directed to your website, and therefore, increased, free promotion!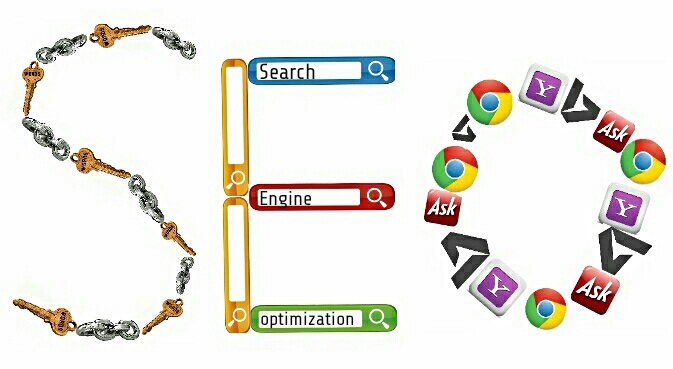 How do I optimize my websites for search engines?
Search engines try to do their jobs as best as possible by referring us to websites and content that is most relevant to what the we are looking for.
So how exactly is this relevancy determined? Search Engine Optimization
Content is determined by the theme that is being portrayed, the text on the page, and the headings and descriptions that are given.
Performance is measured by how fast your site is and whether it works properly.
Authority depends on whether your site has quality content to link to, or whether other authoritative sites use your website as a source or quote the information that's available.
User Experience is rated by how your site looks, whether it is easy to navigate around, whether it looks safe, and whether it has a high bounce rate.
Keywords present on your website also dictate whether it will be recommended by the search engines. If the word queries being searched for match the keywords present on your site, it helps search engines know that it matches what the users are looking for.
So if you want your sites to do well and be search engine friendly, these are some of the tips to keep in mind:
[1] Select Common-Sense Keywords
Search Engine Optimization
Keep in mind who is going to look for your products or services, and how they are going to do the search, i.e., what keywords are they going to type into the search engine? For example, if you run a cupcake business, your keywords should be the obvious search words, like "cupcakes", "sweets", "desserts", "baked goods", "pastries", etc. So you need to try to include all the relevant keywords in your title, URL, headings, meta tags, etc. However, while doing this, you should also stay relevant, and make sure you have not artificially included an excessive number of keywords (more than 10%), which has a chance of getting you banned from search engines.
[2] Optimize for Multi-Channels

Search Engine Optimization
Keyword strategy is not only important to implement on-site, but should also extend to off-site media platforms, which is why you need to keep in mind multi-channel optimization. These multi-channel platforms include:
Facebook
Instagram
Twitter
Email
LinkedIn
Offline, such as TV and radio ads
Being consistent with keyword phrases within these platforms will not only help create awareness of your brand, but also train users to use the specific phrases that you're optimizing for.
[3] Optimizing for Different Types of Results

Search Engine Optimization
In addition to optimizing your site for being viewed on a computer, make sure to focus on mobile and tablet optimization as well as other media.
Create rich media content like video, as getting a video to rank on the first page is easier than getting a plain text page to rank.
Optimize your non-text content in a way that search engines can see it using metadata, alt text, etc. If your site uses Flash or PDFs, make sure you read up on the latest trends and tips so that you can enable search engines to crawl that content and give your site credit for it.
[4] Generate Relevant Incoming Links

Search Engine Optimization
Reach out to others in your field, cross-blogging as much as possible. When you do a guest blog post on someone else's site, you will get access to their followers, and also get their website pointing to yours, through hyperlinks in your blog post. You should also invite that person to blog on your site, then ask her to promote the blog post through her network. So once again, you will increase the number of links pointing to your site. In return, you should also promote that individual's site through your own network – especially your social media pages and your mailing lists.
If 50 sites dedicated to cupcakes are pointing to yours, the search engines will see your website as popular and reliable in the cupcake industry. The higher the number of websites pointing at yours, the more important the search engines will consider your site to be. If, for example, a corporate website such as Betty Crocker or a media website like Gourmet magazine points to your site, you would have an extremely high reputation to the search engines, and your ranking will go up exponentially in the world of search engines.
Summary

Search Engine Optimization
You should always keep SEO in mind while making your website, and follow the best practices to maximize the ranking of your website. Skipping the basics of SEO will only leave your site's foundation completely messed up and hinder you from fully maximizing your revenue opportunities.